The Vintage & Classic Style Guide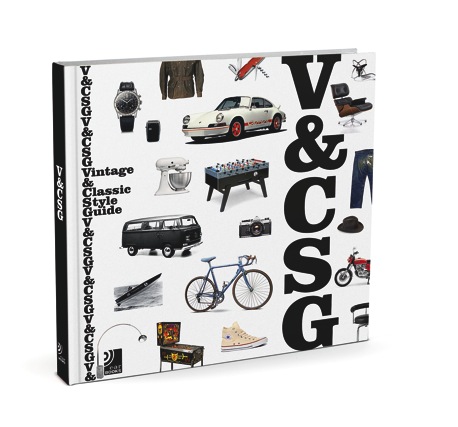 In order to deal with the ever-growing pile of design books on my desk, I have become more choosy about what to review. Some design books are simply gorgeous design objects, others contain insightful content. All of them vie for attention. Even when I find an engaging book, that there are very few that are destined for my coffee table. The Vintage & Classic Style Guide, published by earBOOKS (Amazon US|DE), might just make the grade.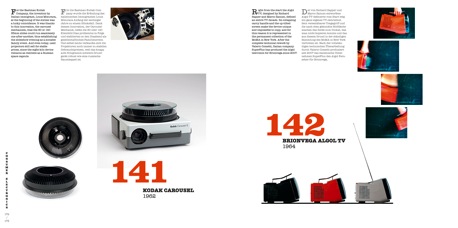 The Vintage & Classic Style Guide is a collection of 190 "unique cult objects, which have outlived their time and made history". It combines a beautifully design book package with a perfect balance of design classic and dual-language English and German background descriptions. Not too wordy, not just gloss with no background.
The book is divided up into several thematic sections: Cars & Bikes, Fashion & Accessories, Boats & Airplanes, Design & Furniture, Gadgets & Electronics. Each of the items rarely has more than a paragraph or two of description, as in this short history of the Citroen DS:
58 years ago, a goddess descended to Earth (La Déesse = goddess), thrilling mortal souls with its avant-garde, yet timeless, design. The D series, short for VGD "Voiture à grande diffusion" (wide spread car) lent itself to the phonetic wordplay on DS, pronounced in French as Déesse. Of the numerous legends involving the DS, a star of the silver screen and television, there is one which maintains that the car's pneumatic suspension once saved the life of President Charles de Gaulle.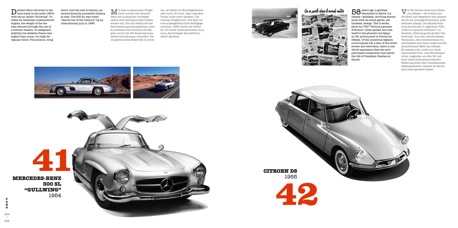 Of course collectors, design connoisseurs and academics would want a whole book dedicated to each of these classic objects, but it is the variety collected together that makes it so fascinating. From the banal (espadrilles) to the world changing (Apple Macintosh), the small (the Ring Pull) to the large (Concorde), each object is either included simply because of its fine design or because it has become a cultural icon. Most often, the two criteria overlap.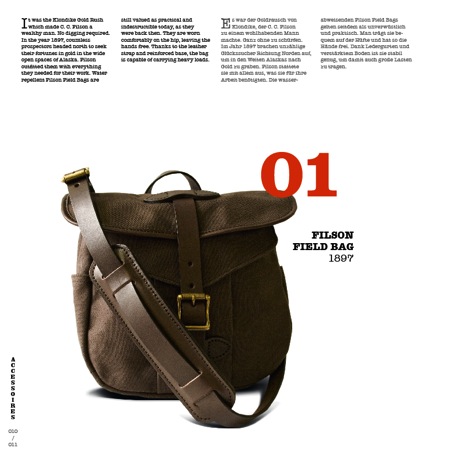 The short description texts are a strong point, in my view. They make it a kind of upmarket Schott's Miscellany of design. It's not the kind of book you would read through in one sitting and it's no heavyweight design theory or history tome, but the mixture of design, cult objects and trivia is compelling and easy reading. While flipping through the pages I discovered, for example, that the Argyle-patterned Burlington sock is actually a German invention manufactured just around the corner from me in Schopfheim, Baden-Württemberg, Germany. Socks might not be fascinating to you, perhaps, but the local history clicked with me and there are plenty of curious discoveries like this to be found in the book.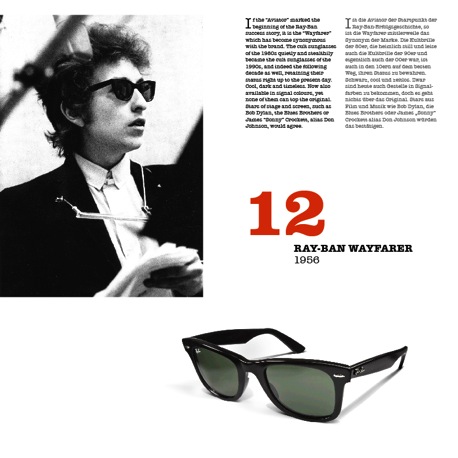 While you might find the random object trivia fascinating, you are equally likely to find your particular design favourite amongst its pages, be it a Jaguar E-Type, a pair of Ray-Ban Wayfarers or a 1954 Leica M3 floats your boat. An image-based index gives and easy overview.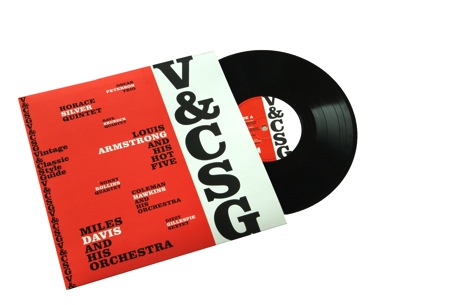 earBOOKS specialise in packaging books together with music CDs (they even published a book called Porsche Sounds with a CD of music as well as original engine sound recordings). Of course a book on vintage classics requires something more classy than a CD–although arguably the CD is a classic itself these days. Fittingly, The Vintage & Classic Style Guide features a 10-inch vinyl with eight classic jazz tunes from Miles Davis to John Coltrane, from Dave Brubeck to Louis Armstrong. Now I just need to track down a Bang & Olufsen Beogram 4000 to play it on.
Highly recommended.
---
The The Vintage & Classic Style Guide is published by earBOOKS.
Size: 28 cm x 28 cm Hardcover * Slipcase
240 pages * app. 220 photos Text: English / German
1 x 10" vinyl
ISBN 9783943573053
If you find The Designer's Review of Books useful, buying from Amazon (US|DE) gives us a small kickback and helps keep the site running.
About the reviewer
Andy Polaine is a service and interaction design consultant, writer, educator and Editor of The Designer's Review of Books. He is co-author of the Rosenfeld Media book, Service Design: From Insight to Implementation. He blogs at polaine.com and can be found on Twitter as @apolaine.