Design Axioms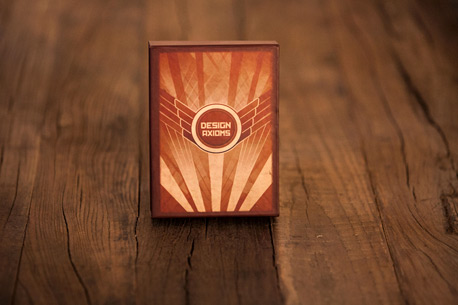 (Click to enlarge)
Have you ever wanted to learn interface design in a single day? Well, you won't be able to, at least not thoroughly. You would, however, be in pretty good shape if you started that day by flipping through the Design Axioms deck. The set of 16 foundational principles contained within the illustrated cards provide a great place to start learning the essential rules of interface design.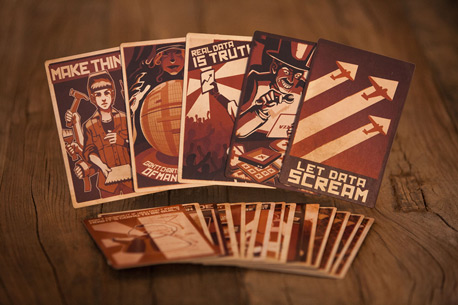 (Click to enlarge)
Design Axioms was created by Juhan Sonin, an MIT Lecturer with nearly 20 years of interface design experience. The deck of cards are grouped into four main areas; Let Data Scream, Prototype Like Crazy, What Interface?, and Know Thy Code. Each card has an illustration on the front and several short paragraphs on the back explaining ideas such as, if everything is important nothing is important:
Trying to make every single thing attention-grabbing is a classic design mistake. What you consider most important should – certainly, clearly, undeniably – be the single most important aspect of your design.
There are also cards for each of the folks who contributed content to the deck, Juhan Sonin, Luke Wroblewski, Andrei Herasimchuk, and Dirk Knemeyer. The illustrations provide visual metaphors for each of the axioms, but at times I felt they were stylistically inconsistent between cards. One other card comes in the deck and seemed to be a shortlist of the key points found within the other cards, but at first it looked like an index page and threw me for a loop when I couldn't find the corresponding topics anywhere else.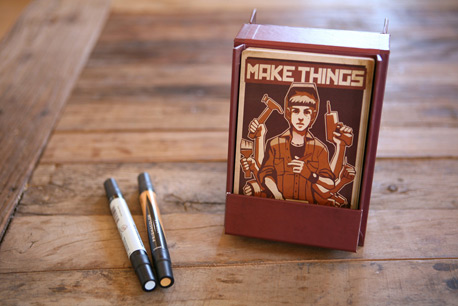 (Click to enlarge)
Overall, Design Axioms is an excellent reference deck for the beginning interface designer and provides a good set of principles to start building an educational foundation upon.
Learn more about Design Axioms here and buy the book from Amazon.
About the Reviewer Dominic Flask is a designer by nature, a teacher by application and a thoughtful companion by friendship. You can view his design portfolio here and his in-progress work on Dribbble.