Little Big Books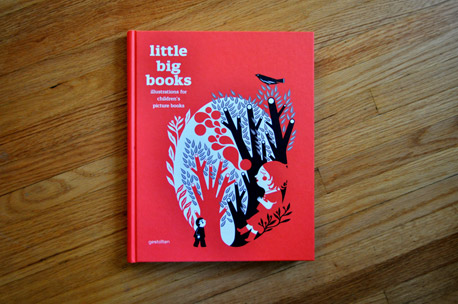 The holidays are a time for family and that includes children, of all ages. With that in mind I thought it would be great to take time out and review Little Big Books, a great new collection of illustrations for children's picture books published by Gestalten. Sorted by illustrator, the book takes a thorough survey of the modern industry of children's book illustration letting the reader visually explore the vast variety of aesthetic differences contained within.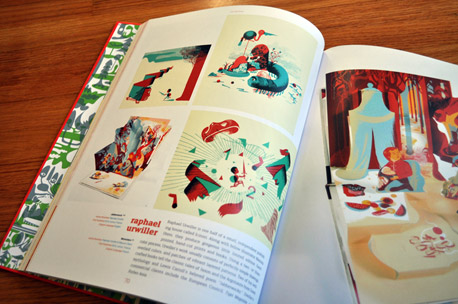 (Click to enlarge)
The book contains work from 100 different artists representing countries from all across the globe. Each artist has a two-page spread that includes a short bio and credits for the illustrations shown. Interjected in between the showcase of work are five interviews, one each with Kitty Crowther, Larry Lempert, Martin Slisbury, Johanna Brock-Lacassin, and Claire Walters. The interviews cover broad topics from the psychology of picture books to publishing rights and licensing, all of which help you understand the world that these illustrators are living in.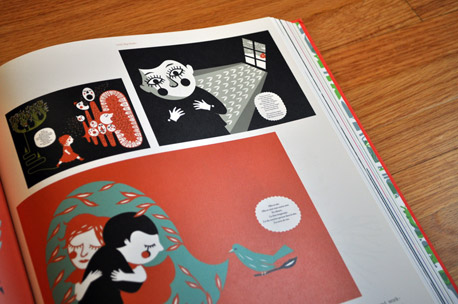 (Click to enlarge)
Even though this is a book of children's illustration, you shouldn't start thinking this is just for the little ones. The book does a great job of exploring some more complex issues that you might not expect at first glance:
As one of the first storytelling media we encounter, picture books help us to comprehend the world around us and to decipher pictorial representations of its many denizens.
(Click to enlarge)
The large number of different illustrators represented in the book provide a wide variety of styles of illustration that range from the adorably cute to the seriously somber and much more in between. Each page is a new visual adventure and there is plenty for everyone's own aesthetic taste, making the book an excellent buy for illustrators, visual artists and designers alike, as well as children of all ages.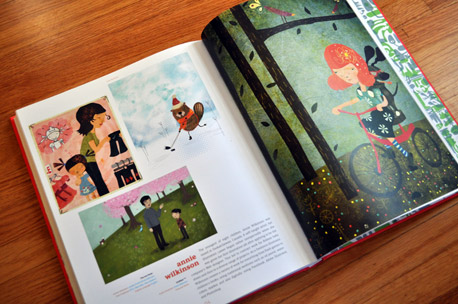 (Click to enlarge)
Little Big Books is published by Gestalten and is available from Amazon (US | UK)
About the Reviewer Dominic Flask is a designer by nature, a teacher by application and a thoughtful companion by friendship. You can view his design portfolio here and his in-progress work here.