Organic from Kapitza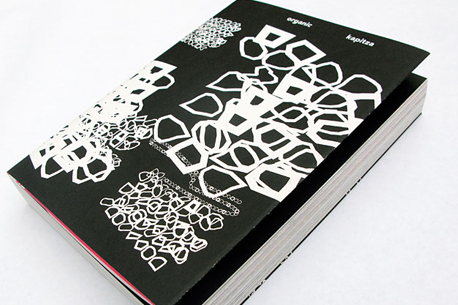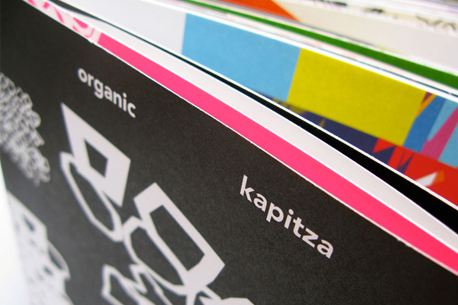 Organic is the second release from the London-based Kapitza studio, run by sisters Nicole and Petra Kapitza. The book is 224 pages filled with colorful patterns inspired by the Kapitzas' love of chance and randomness in the natural world. The patterns, which range in shape and scale, demonstrate a playfulness with color, layering and proportion. Organic is a paperback volume, handsomely printed on a soft, uncoated paper which makes the book a delight to handle.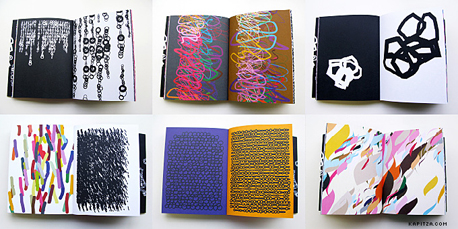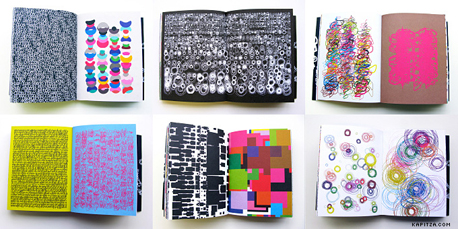 In his introduction to Organic, Simon Thorogood gives readers some insight on the Kapitzas' source of inspiration:
"In nature, it might be the smooth tactility of a pebble, the spread of petals on a flower, the shimmering flow of a stream, fissures on the bark of a tree, the crystalline forms of ice, or surface soil pellets left by tunneling earthworms…"
The Kaptizas' process for creating Organic began with hand-rendered drawings of irregular structures found in both their natural and man-made environment. Then, based on these drawings, the Kapitzas made a series of fonts in order to digitally produce their patterns.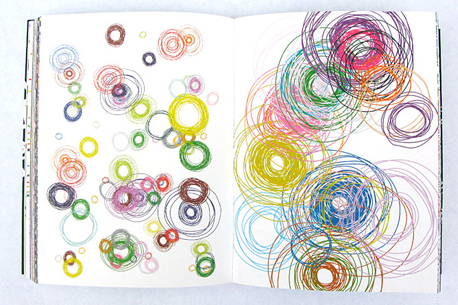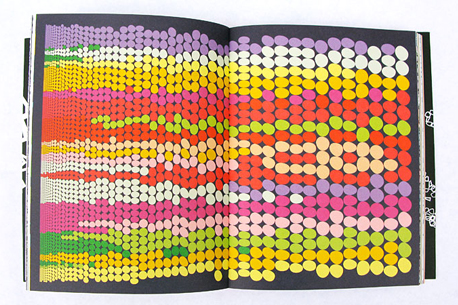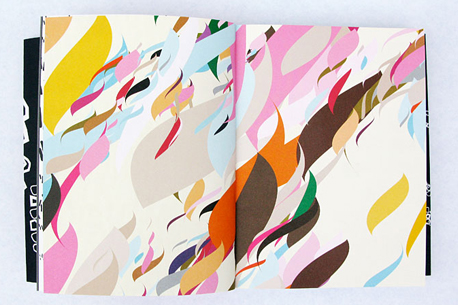 Creatives working in the fields of illustration, graphic design, fashion or textiles might find a source of inspiration in_ Organic_. For those who want to incorporate the Kaptizas' patterns into design projects, there are a few available options. Nicole and Petra included a CD of pattern fonts with their first book release, _Geometric_. While no disk accompanies _Organic_, some of the pattern fonts that Kapitza developed for the book, such as Orbit, can be purchased on the Kapitza web site. Designers can also license the patterns by contacting Kapitza directly.
[Update: Organic has been nominated for the prestigious 2013 Designs of the Year award by the Design Museum.]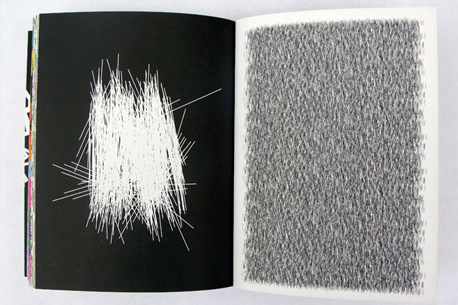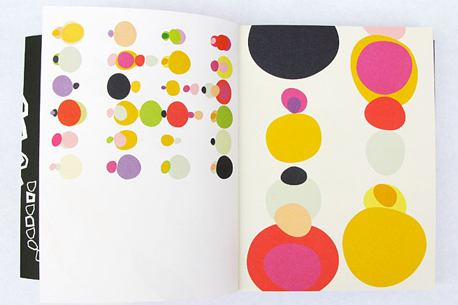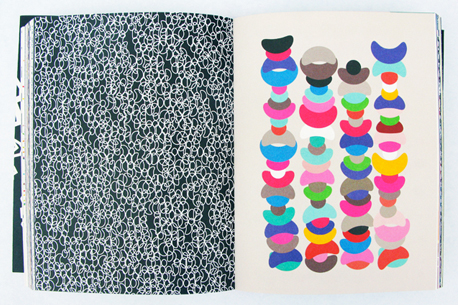 Publisher Information
Organic was self-published by Kaptiza. It can be purchased at kapitza.com.
About the Reviewer
Aggie Toppins is an adjunct faculty member and an MFA candidate in graphic design at the Maryland Institute College of Art. She is passionate about making work that helps people share their stories. Aggie lives in Baltimore with her husband Jason and their basset hound Jolly.