Stanley & Marvin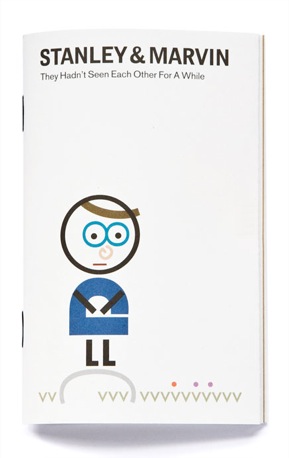 If you liked Victor & Susie, the short, small and sweet story created entirely from typography, check out the new one from the folks at Brighten the Corners.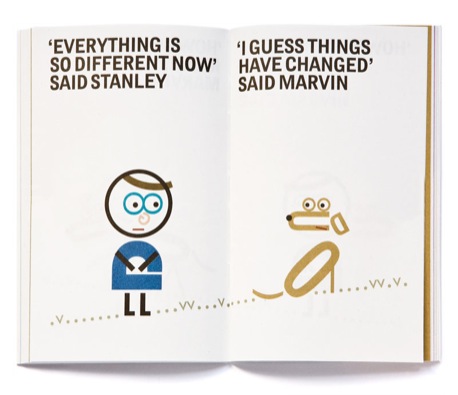 (Click to enlarge)
It's called Stanley & Marvin and tells the story of Stanley returning home having been away for some time.
"Stanley hadn't been home for a while. His brother-in-law has a moustache. Everything is different. Stanley doesn't like it."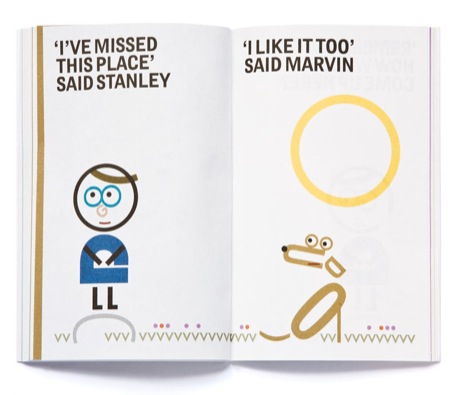 (Click to enlarge)
Stanley reconnects with his dog, Marvin, on a walk to their favourite place.
Typographically it's less clever than Victor & Susie, although Marvin's figure is pretty sweet. I found the story of this one more touching. The snappy sentences are, I imagine, pretty hard to get just right and they work very well.
For £5 you can hardly go wrong and it's still a cute gift for anyone in your life that appreciates a typographic tale and, indeed, a typographic tail.