Indexed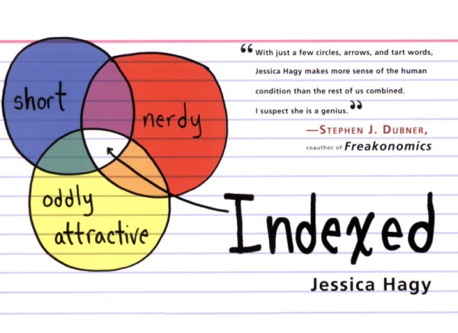 Before we begin, I should admit that I think Jessica Hagy is pretty cool and her blog Indexed is not only a regular read, but also one of the things on my far-too-long a list of "things I wish I had thought of".
It is no surprise that Time magazine listed Indexed in their pick of the top blogs. Time also billed it as a "one-trick pony with legs", which is a fair description except that I thought all ponies had legs, even the trickless kind.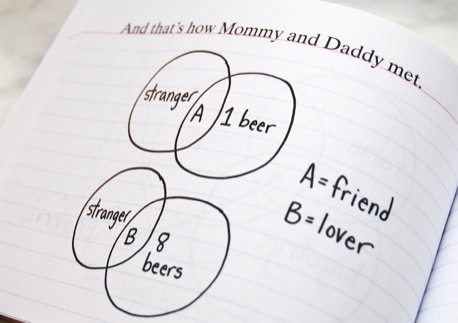 For those of you who have been living in a zero blog zone, Indexed is Hagy's vehicle for making visual sense out of the confusion that is life. Using Venn diagrams and graphs, Hagy draws a diagram a day on an index card with a sardonic take on everything from sex to the credit crunch.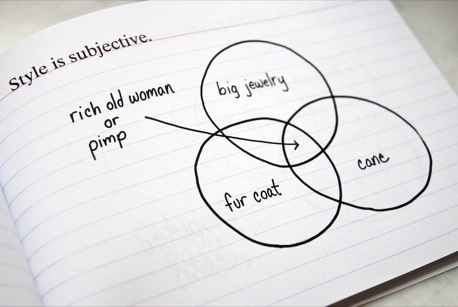 The daily dose of diagram is the perfect format for a blog, but how about a book? It is a slim volume, the size of an index card (of course) and has no other text apart from that in the diagrams and it is hard to decide who its target audience is. Hagy told me that it was "the general humor reader" and the book is a good introduction to the blog, especially if you have been raving about it to a friend or relative. As she says, it is one of those "you have to see it to get it" affairs.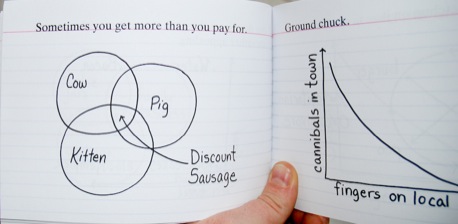 Regular readers of the web version won't see much that they have not already seen online, but there is definitely a pleasure to be had from holding the physical versions in your hands as opposed to viewing them on screen.
In truth, Indexed
is probably best suited as a small gift to the non-digital people in your life. At less that $10 on Amazon, it's worth buying just to support Jessica in the creation of more diagrammatic gems on her blog. Think of it as a souvenir of your online visit – you can even buy the t-shirt.
Buy Indexed from Amazon ( USA
| UK
| DE
) or The Designer's Review of Books store.