Process: 50 Product Designs from Concept to Manufacture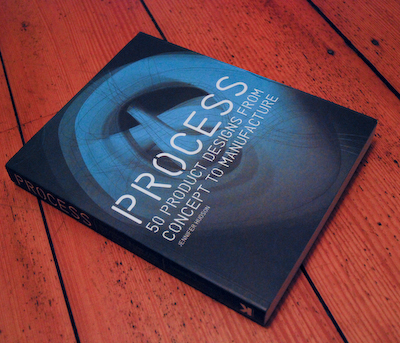 When I was a child I visited a Rembrandt exhibition with my father and remember being more fascinated by his sketches than the final paintings. Seeing the creative process in the quick lines of a pen and ink sketch somehow made the finished article more personal. Process: 50 Product Designs from Concept to Manufacture
by Jennifer Hudson (published by Laurence King) is the same experience, but for products. Well, almost.
Process explores the inspiration behind each designer and product before leading into an explanation of the production processes. These are accompanied by images of the various stages of design, from back-of-the-metro-ticket sketches to computer renderings, prototypes and final pieces.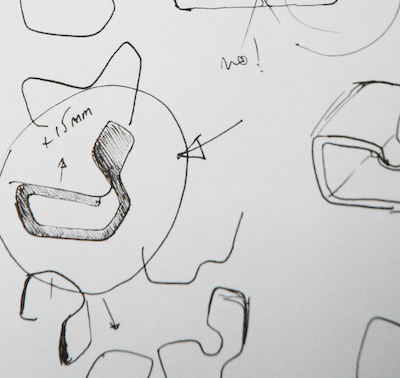 Marc Newson's sketch of his Micarta chair
Hudson treads a tricky line between the technical and the visionary aspects of the design. Some of the products' technical breakthroughs are central to their design, such as Stefano Giovannoni's Chair First for Magis or Yves Béhar's Leaf Light for Herman Miller and there is enough technical information to pique the interest of product and industrial designers. For those less inclined these might sometimes become a little tedious, although there is a decent glossary of terminology in the back to help. As Hudson mentions in the introduction, those seeking in-depth information about manufacturing techniques would be well-served by Chris Lefteri's Making It: Manufacturing Techniques for Product Design
.
Several products in the book use traditional manufacturing methods in new ways and it was these that appealed to me most. Marc Newson's Micarta chair takes its name from a Bakelite by-product developed in 1910, forty years before fibreglass. Max Lamb sand-casted his Pewter Stool by drawing and digging into the sand on a beach in Cornwall in the South of England where he grew up. Natanel Gluska hewed his Long 8 Chair out of a huge trunk of oak – the original inspiration came from finding the trunk of an oak tree in a nearby park as he walked home one evening. He then spent the rest of the night laboriously rolling the trunk back to his studio where he set to with a chainsaw.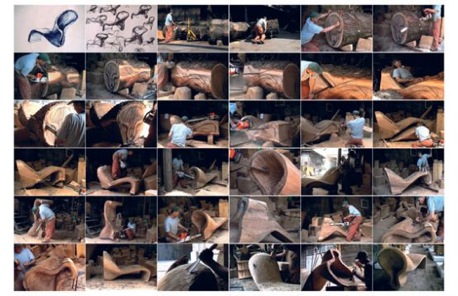 On the other side of the design path, several projects made a point of using the computer in the design. This was either for complex modelling and manufacturing techniques, such as Lionel T. Dean's laser-sintered Entropia light for Kundalini, or for the kind of algorithmic design process that Reed Kram and Clemens Weisshaar employed for their Breeding Tables.
A real let-down is the disappointing lack of attention to sustainability issues and diversity of product types selected. By the time I got to about the fourth or fifth chair and lamp, I couldn't face another. Although sometimes technically brilliant and aesthetically beautiful, a chair is still a chair. Unless it helps radically redefine our consumption of materials, I couldn't help wondering if we really needed yet another one in the world. A lot of mileage could have been had out of the inspiring and often difficult design processes some sustainable products go through.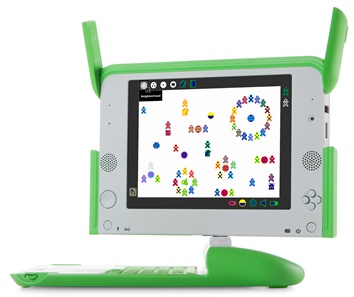 A notable exception here was the inclusion of the One Laptop Per Child project. Whatever you may feel about the pedagogical and political aspirations of the project, you can't help but be impressed by the design effort under considerable constraints. It will be interesting to see how well they have fared after five years or so.
Process: 50 Product Designs from Concept to Manufacture
is testament to the 5% inspiration, 95% perspiration rule and, for me, the real fascination comes from that first 5% and how it morphed into the final product. Truth be told, the book could have happily been 25 different products rather than quite so many lamps and chairs, but product designers will find something for them in it nonetheless.
Buy Process from Amazon.com
, Amazon.co.uk
, Amazon.de
or the The Designer's Review of Books store.
(Friends of the DRB, Core77, also have a review of Process if you want a second opinion)