Apostrophe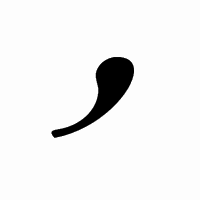 Thanks to everyone who has e-mailed or commented with positive feedback about the launch of The Designers Review of Books. By far the most common question has been, "I don't mean to be picky, but shouldn't there be an apostrophe in the title?".
It is good to see designers so eagle-eyed about apostrophes, but as we wrote in the About section, we think the answer is either, "no" or, "it depends". Here is the rationale:
There could be an apostrophe in the title, but it depends on your reading of the words. We thought long and hard about this and asked for a lot of opinions. It could be a review of books belonging to a designer (i.e., one of us) and thus The Designer's Review of Books. Or it could belong to more than one of us and thus be The Designers' Review of Books. That is, if we felt grand enough to call ourselves The Designer(s). But it is a review of books for designers, just as Publishers Weekly is a weekly for publishers (and they should know). So, no apostrophe.
Of course, if anyone can come up with a concrete explanation of why there should be one in the title, get in touch and maybe we'll put it in. Personally, I prefer no apostrophe in ambiguous cases rather than badly placed ones.
UPDATE: Thank you all for the comments and debate. My will is broken, the apostrophe is there. Why Designer's and not Designers'? Although there will be more than just one designer reviewing books and I like to think of this as a growing community of design bibliophiles, if it is a guide of any kind I feel it should also be personal to the reader. So, it's yours, it's mine and we're all in it together.