Graphic Icons: 5 Questions with the Author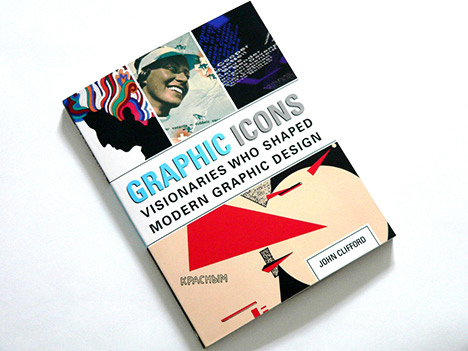 As the creator of the site Design Is History, I have a particular interest in the history of graphic design. It was with that interest in mind that I jumped at the chance to interview John Clifford, author of the new design history title Graphic Icons: Visionaries Who Shaped Modern Design, about his catalog of some of the notable designers who have shaped what graphic design is today.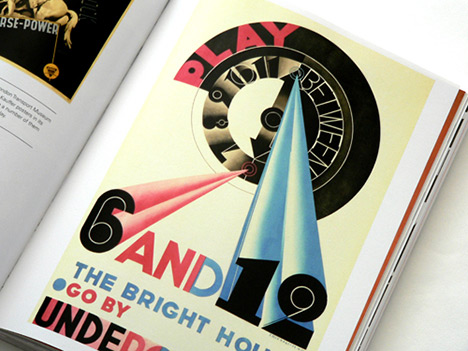 D: What prompted you to publish this book as a collection of graphic designers? Why not focus directly on stylistic categories or track specific seminal works of design chronologically?
J: I think those books have been done before, and done well. I always wanted this book—as a quick introduction for my students, and an easy reference for me. I want people to know the names of these designers. Many people know the names of the important architects and artists and fashion designers, but don't know the names of the pioneering graphic designers. That's odd, since graphic designers create so much of our everyday world. It would be great if my book could change that in some small way. This book was in my head for years, and I always figured someone else would write it. When nobody did, I thought I'd take a stab at it.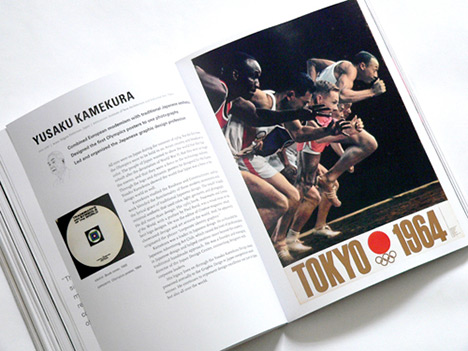 D:How do you feel this book fits in with traditional design history texts such as Philip Meggs' History of Graphic Design or Graphic Design: A New History by Stephen Eskilson?
J: Those are excellent, thorough studies of design history. My book won't replace them. Mine is organized by designer. The text is brief and simple and the images are big and colorful. I think it can serve as an introduction to those books. And, my book is easier to carry around.
D: What role do you think the history of graphic design plays in the practice of modern graphic designers?
J: I know I get so much inspiration from history. Not in the sense that I want to design something that looks just like Saul Bass did it, but that I want to look at something in a new way like Saul Bass did. Before him, film titles were so inconsequential that theater curtains often weren't even pulled away from the screen until they were over. But he saw the potential to set the mood for the film, and have the titles be an integral part of the film. His work for movies like The Man with the Golden Arm, Psycho, and North by Northwest were amazing, and changed movies forever. Learning more about the pioneers might inspire us to pioneer something for ourselves.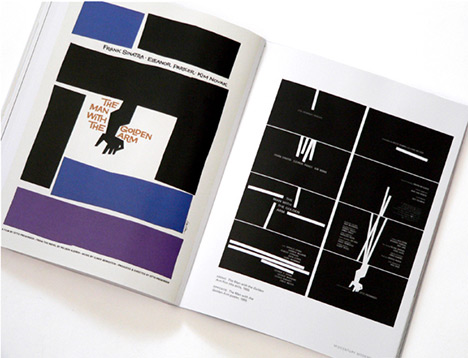 D: What do you think is the best way to encourage modern dialogue about graphic design history amongst the younger generation of emerging graphic designers?
J: Well, everyone should read my book, of course. And everyone should go to your site, Design Is History. There are so many great ways available to us now, like finding cool images on a site like FFFFOUND, or seeing the new Paul Rand exhibit if you happen to be in Atlanta, or watching the Herbert Matter documentary, or reading one of the many books by Steven Heller. None of that was really available a generation ago, so we have so many opportunities to learn. Many people working in design now might not have the traditional design education where they'd learn about history. I hope my book is one way to make it easier to learn something.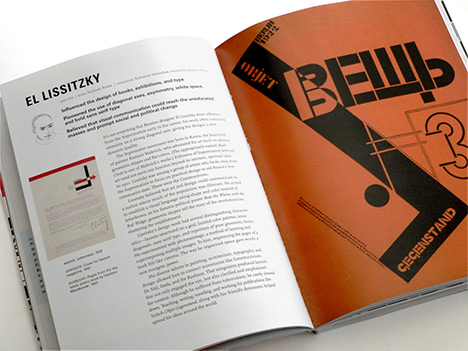 D: If you were able to include five more designers in the book, whom would you choose?
J: Only five? There are probably a hundred more I'd like to include. Some people that I wanted to feature but couldn't get permission to publish include Massimo Vignelli, Tibor Kalman, and Karel Martens. All brilliant. I wanted to include Hillman Curtis for his pioneering web design. Also, I love the bold typography of early-twentieth century Czech designer Karel Teige. It might be more interesting, though, to discover some designers from another part of the world or who are flying under the radar. There are many designers, past and present, that I don't know. I want to keep learning and maybe find some new "icons."
To learn more about the book, head over to the Graphic Icons site here and buy the book from Amazon (US | UK).
About the Author John Clifford is an award-winning creative director and principle at Think Studio, a New York City design firm with clients that include The World Financial Center, L.L.Bean, Paul Labrecque, The Monacelli Press, and Yale School of Architecture. Clifford has also taught courses at Parsons School of Design.
About the Reviewer Dominic Flask is a designer by nature, a teacher by application and a thoughtful companion by friendship. You can view his design portfolio here and his in-progress work on Dribbble.