The Icon Handbook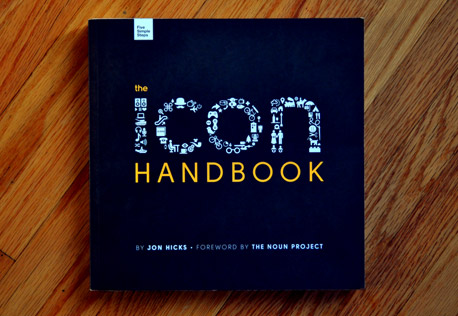 What do hieroglyphs, washing machines, clothes, tweeting and satellites all have in common? At one point or another they have made use of icons to communicate one thing or another. Whether it's what temperature water to wash your t-shirt in or how to find earth amidst the other planets in the galaxy, icons are amazing tools of communication that can work even outside the barriers of language itself. The Icon Handbook sets out to give designers all the tools that they need to begin crafting icons, including history, classifications, creative process guidelines and even execution specifics.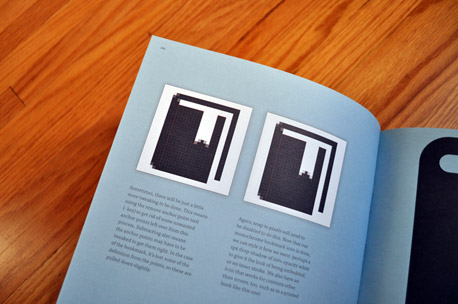 (Click to enlarge)
The book is written by Jon Hicks, who bills himself as a gentleman designer, cyclist and icon designer. The book covers everything from prehistoric pictograms to website favicons and iPhone application icons. In the information in-between you'll find interviews with Susan Kare and Stephen Horlander, a look at the isotypes of Gerd Arntz and Otto Neurath, tutorials for creating icons, case studies of popular icon sets, and information about file formats and web deployment.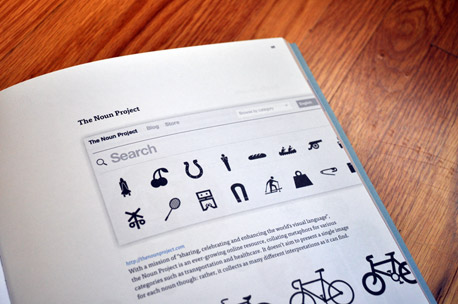 (Click to enlarge)
Unlike what you would expect from a book talking about perfectly placing pixels one-by-one to form simple little symbols, the information is not dry at all. Hicks keeps the pacing lively and interesting by moving quickly from topic to topic and interspersing valuable interviews, case studies and tutorials between subjects.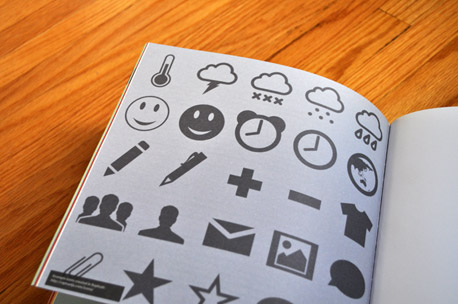 (Click to enlarge)
The book is designed for visual folk, with a host of eye candy and bold background color changes used to indicate the different types of content in the book. It's nice and tactile, a thick, nearly square book printed on uncoated paper with large enough type that skimming for the right information while stationed in front of a computer is easy. Considering the continued expansion of the use of icons in our ever evolving digital world, it'd be wise for all designers to pick up a copy of this handy reference guide.
The Icon Handbook is published by Five Simple Steps and is available from their website.
About the Reviewer Dominic Flask is a designer by nature, a teacher by application and a thoughtful companion by friendship. You can view his design portfolio here and his in-progress work here.