Shaping Text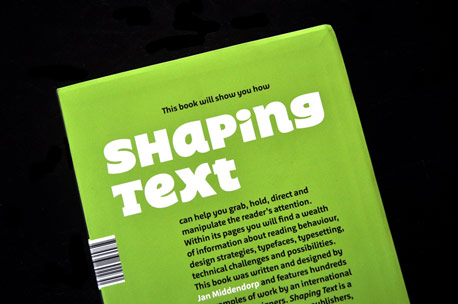 Shaping Text by Jan Middendorp boldly and concisely describes itself right on its front cover.
This book will show you how shaping text can help you grab, hold, direct and manipulate the reader's attention. Within its pages you will find a wealth of information about reading behaviour, design strategies, typefaces, typesetting, technical challenges and possibilities
The books contents accurately match its description.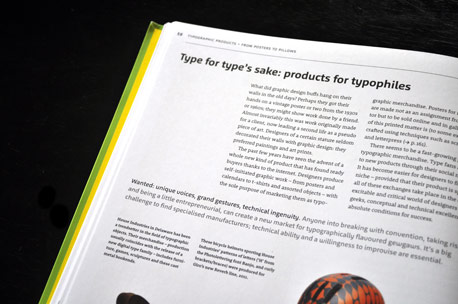 (Click to enlarge)
Divided into six sections, the book follows the path from reader to designer and back again. It provides a broad overview of almost everything related to text and typography and some very detailed information about particular subjects. Topics include how people read, typography and typesetting, typeface anatomy, designing with grids, and the evolution of typographic technology as well as many others.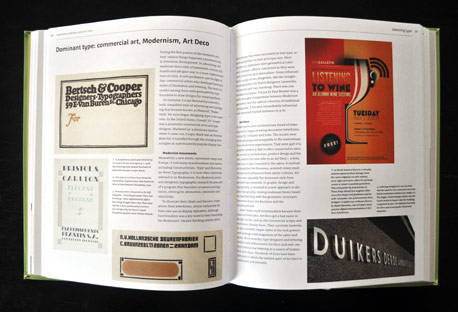 (Click to enlarge)
The content of the book matches the cover by being thorough, but concise. Each small subsection of information is complemented by an array of imagery which relates directly to the text and features work from designers world wide. Details describing the samples of work are included and leave no question unanswered. Describing an early 20th Century notecard (see above picture):
A compliment card hand-lettered by Oz Cooper for his own agency, c. 1918; this lettering style formed the basis of what later became Cooper Black.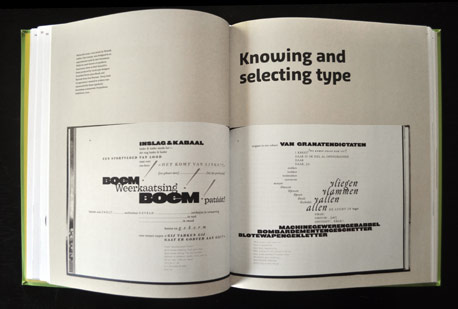 (Click to enlarge)
The tone of the book lends itself to easy information absorption and gets right to the point without overwhelming you with too much information on any one topic. This also means that it may leave the die hard typophiles wanting for more, but the breadth of topics covered are more than enough to satisfy anyone's curiosity.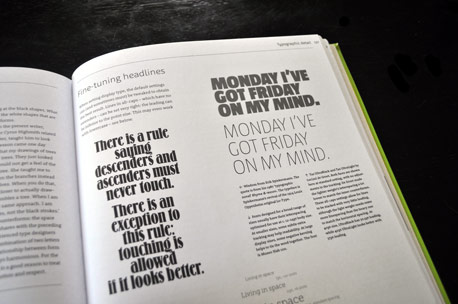 (Click to enlarge)
Shaping Text makes an excellent guide for students, offers further education for writers and editors, and provides a handy reference for seasoned professional designers. I would highly recommend it for all readers with an interest in understanding the value of shaping text and the impact that it can have.
Shaping Text is published by BIS Publishers and is available from their website and Amazon (US | UK).
About the Reviewer Dominic Flask is a designer by nature, a teacher by application and a thoughtful companion by friendship. You can view his design portfolio here, his place of work here, and his in progress work here.