The Avant Garde Applied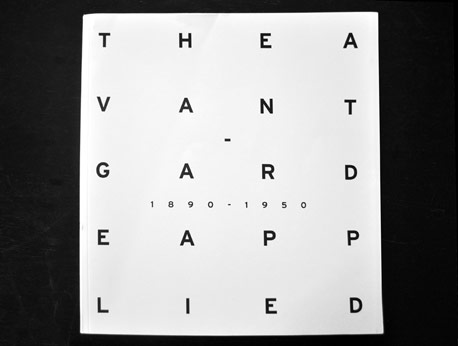 I have read a fair amount about avant garde design, as any self-respecting designer should, but I've never come across a text as thorough or well produced as The Avant Garde Applied (1890-1950). The book was created as a companion to an exhibition of the same name curated by the Fundación Juan March in Madrid, Spain. The exhibition ran earlier this year and you can get an up close look at via video at their website.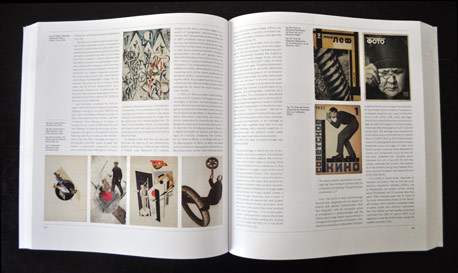 (Click to enlarge)
Between the covers there are almost 700 reproductions of pieces from 250 different artists. The vast amount of work allows the reader to really get a sense of the visual aesthetic and culture of the time period and I found myself getting lost amidst the eye candy. The exhibition was assembled primarily from two private collections, from Merrill C. Berman and José María Lafuente, and much of the work reproduced in the book comes from the same sources.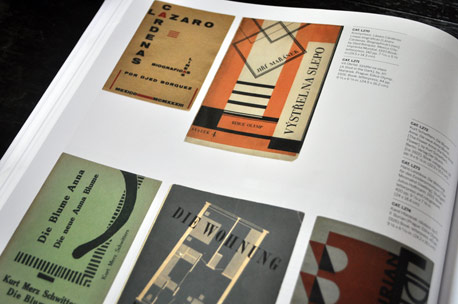 (Click to enlarge)
Each piece of work includes plenty of details about its origin, creator, dimensions and production methods so there are no curiosities left unanswered. The expansive nature of the book leaves no recognizable artist out and all of the familiar faces are well represented, including Otto Neurath, Eric Gill, Jean Arp, Gerd Arntz, Aleksandr Rodchenko, Varvara Stepanova, El Lissitzky, Filippo Marinetti, Theo Van Doesburg, Mies van der Rohe, Le Corbusier, A.M. Cassandre and many, many more.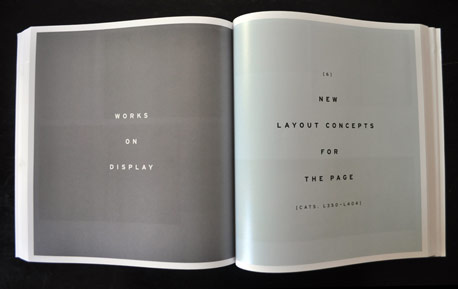 (Click to enlarge)
The visuals are nicely complemented by four essays, all of which are placed at the appropriate points to relate to the work surrounding them. The essays are by Richard Hollis, Bruno Tonini and Maurizio Scudiero with a final one titled The Collector as Curator which includes documented conversations with both Berman and Lafuente.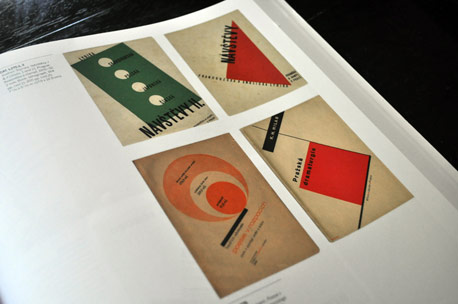 (Click to enlarge)
Spanning nearly 500 pages, the book leaves almost nothing out. It also includes several very handy references at the back, filed by artist, nationality and date which make it very easy to find exactly what you are looking for. An immense treat for anyone interested in avant garde design, graphic design history or the culture of the early 20th century, this book is not to be missed.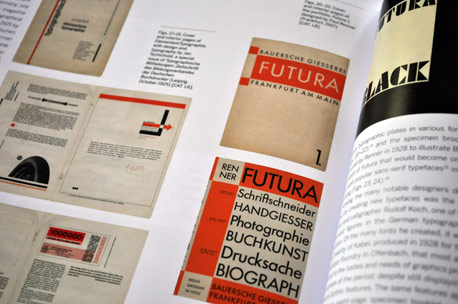 (Click to enlarge)
The Avant Garde Applied (1890-1950) is published by The Fundación Juan March and is available from their website.
About the Reviewer Dominic Flask is a designer by nature, a teacher by application and a thoughtful companion by friendship. You can view his design portfolio here, his place of work here, and his in progress work here.